Body Shop Specials
Are you in need of a body shop that can fix your cracked windshield or perhaps something a little more serious? Then schedule an appointment at your local GMC body shop today, where we strive to do exceptional bodywork by restoring or enhancing the vehicle to run as if they came off the showroom. We also aim to do this type of work at an affordable price with specials that you can count on. We are offering a free body and paint estimate, and the insurance claim consultation is included. Our bumper repair special starts at $299.00, and that entails factory finish paint service with a limited lifetime warranty. You may only choose one color, and additional paperwork may be necessary, so visit your go-to GMC body shop for complete details. Know that you must present this special when one of our technicians is doing the write-up. Finally, you can also get $50 off on body repair work that is over $500, and you must also present this special at the time of write-up. There are many specials going on monthly, so stop by your local GMC body shop today!
Why Service At Linus Buick GMC?
We guarantee that our body shop technicians will provide the highest quality work and professionalism for your vehicle. The best part is that you can schedule an appointment online by filling out the form, and one of our body shop experts will contact you as soon as possible. Do not delay getting your vehicle back to pristine condition. Schedule an appointment with your local GMC body shop today!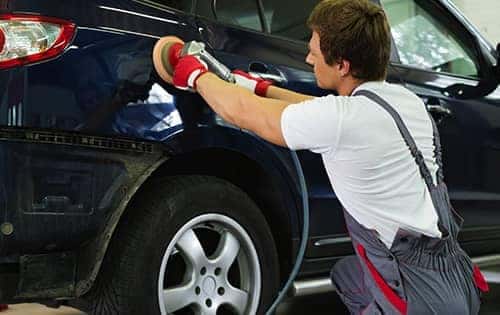 FREE BODY AND PAINT ESTIMATE
We gladly offer free, no-obligation estimates for your body repair and paint needs.
Insurance claim consultation is included. Schedule your appointment today!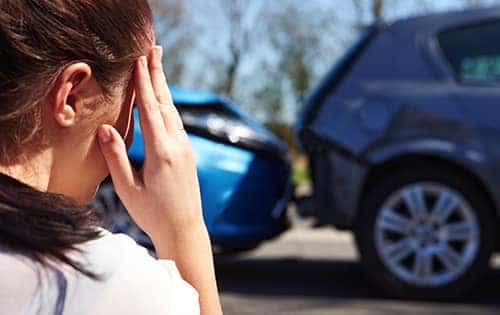 BUMPER REPAIR SPECIAL- Call For Special Pricing
Offer includes factory finish paint service with limited lifetime warranty. One color only.
Additional prepwork may be needed. See dealer for details. Not valid on insurance repairs.